Back to overview
1st international technical training in Achern/Germany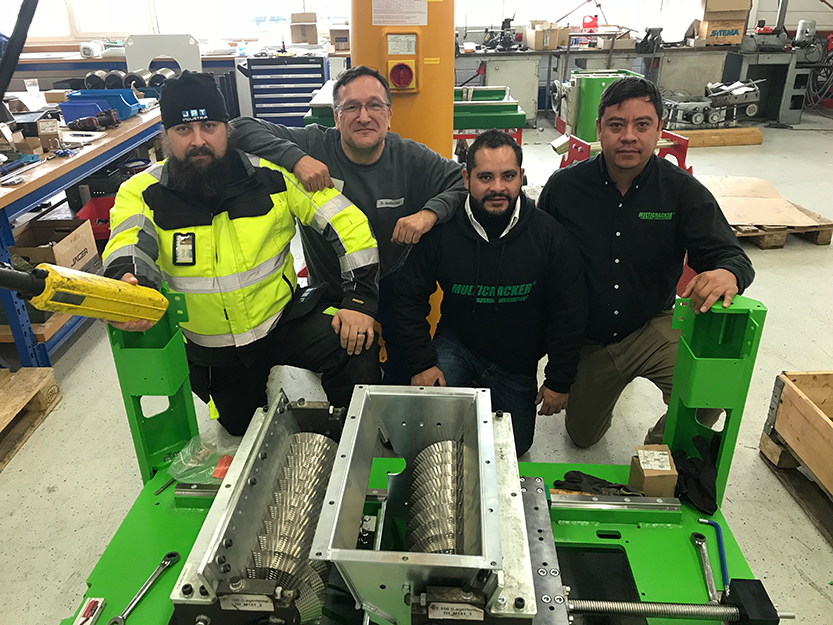 In November/December 2017 MAKOBA had the pleasure to welcome 3 technicians attending a sound 5 days MULTICRACKER® assembling and service training in our headquarter in Achern/Germany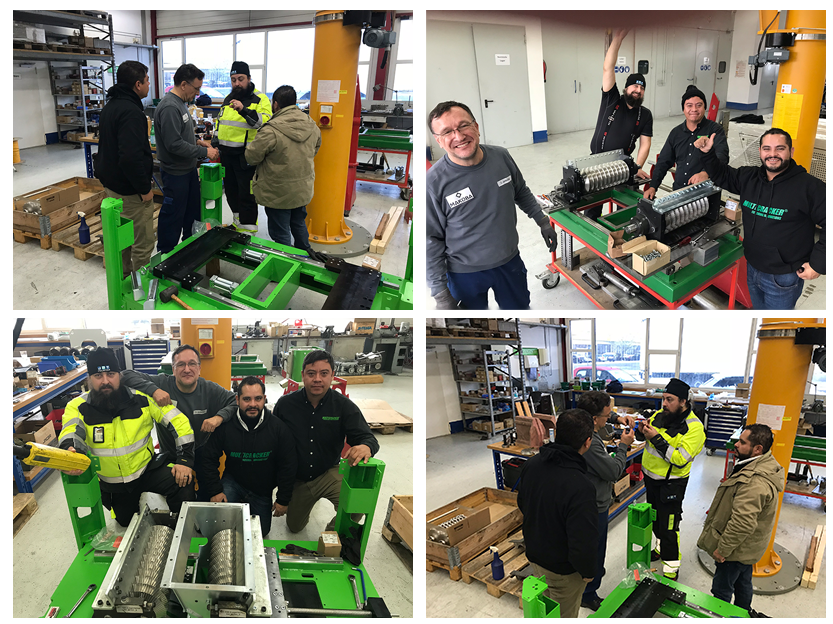 Our distributor in Guadalajara/Mexico KRAFTVOLL MECANICA Y ELECTRONICA dispatched the CEO Sen. Sergio Villagrana Díaz (lower left picture, 2nd from right) and the technician Sen. Juan Pablo Amador Ramirez (right). Morover our distributor in Finland JPT Industria Oy sent the technician Mr. Ville Karhu (left) to attend the sessions.
The MAKOBA technician Dirk Janitschke (2nd from left) showed the visitors the assembling and adjustment of an MC300 crackerunit and a complete machine.

Dr. Ing. Hannes Schmalenbach (picture left, 2nd from left) and Joachim Doninger (picture right, standing), MAKOBA CEO's were glad to handover the training certificates on the last training day. According to a local tradition a Bavarian breakfast was served afterwards and everybody celebrated the successful training which also resulted in new and grown friendships.