Back to overview
Aquisition of MULTICRACKER® by MAKOBA GmbH & Co. KG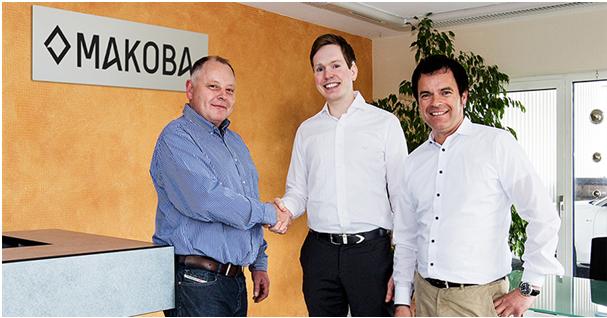 The handshake between the managing directors of MAKOBA GmbH & Co.KG and PTW Korth Technologies GmbH seals it: MAKOBA GmbH & Co. KG takes over the MULTICRACKER® product portfolio.

From 01.07.2017 onwards, the unique MULTICRACKER® grinding technology will be designed, produced, distributed and further developed in the city of Achern/South Germany. This transition creates new opportunities to further expand the MULTICRACKER® brand in the established markets and moreover introduce and place it in new markets. The MAKOBA team is looking forward to these new challenges.

From left to right: Mr. Martin Rothman, Managing Director of PTW Korth Technologies GmbH, Dr.-Ing. Hannes Schmalenbach and Mr. Joachim Doninger, both managing directors of MAKOBA GmbH & Co. KG.